nicolejarecz@gmail.com
06.51.67.26.08
Visit my blog for process work, finished illustrations, and my life in Paris!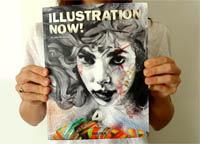 Go to the Taschen website to order Illustration Now! Volume 4...my work is published inside!
Freelance fashion illustrator. Illustratrice de mode freelance.
Paris. FR.
Nicole Jarecz is a graduate from the College for Creative Studies in Detroit, MI where she received her BFA in Illustration. In July 2010 she moved to Paris, France to start her freelance illustration career. She is currently represented by the agency, Colagene.
All images © Nicole Jarecz
All rights reserved. No part of this site may be copied, stored or used for any reason without written permission of Nicole Jarecz.